Please provide your details :

Field marked with are mandatory

Title

Name

Address

Pin

Country

Contact Number

Fax

E_Mail

Query / feedback

Image Verification Code

( Please Key in the above code as it appers
in the box. Please note that the code is case sensitive. )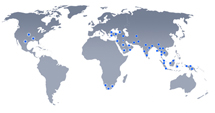 Explore the world of ISC America , find out what we are doing and where...

| | | |
| --- | --- | --- |
| | | India |
| | | |
| | | Bangladesh |
| | | |
| | | Thailand |
| | | |
| | | Singapore |
| | | |
| | | Malaysia |
| | | |
| | | Indonesia |
| | | |
| | | Myanmar |
| | | |
| | | Turkey |
| | | |
| | | Oman |
| | | |
| | | Iran |
| | | |
| | | Saudi Arabia |
| | | |
| | | South Africa |
| | | |
| | | Pakistan |
| | | |
| | | US Ohio |